The Swedish Government wants to investigate cocktail effects of chemicals
Chemical substances are often regulated one by one within the EU, but it is not common for similar substances to be regulated in groups or take into account real-life exposure across sectors. The Swedish Government wants to address this gap and also considers that a system is needed that takes into account the fact that chemical substances can aggravate each other's hazardous effects, known as 'combination effects' or 'cocktail effects'.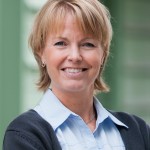 The government has appointed Christina Rudén, Professor of Regulatory Toxicology and Ecotoxicology at Stockholm University, as a special investigator in an investigation that will propose strategies for taking into account cocktail effects in legislation regulating chemicals. Dr. Rudén is also partner and Work package Leader in EDC-MixRisk.
"I am grateful and happy to get the opportunity to work with this important and complex issue. I hope to be able to come up with clear recommendations on how to push this question further and thereby contribute to realizing the goal of a non-toxic environment", expresses Christina Rudén.
Since 2010 the Government has been pursuing a special initiative to follow an action plan for a non-toxic environment. "It is high time we take a holistic approach to the large amounts of chemicals we are all exposed to in our everyday lives and produce a strategy for managing the risks. I am pleased that Christina Rudén, with her unique experience and expertise, has taken on this important assignment," says Minister for the Environment Karolina Skog.
Link to the Government's press release:
http://www.government.se/press-releases/2018/03/government-wants-to-investigate-cocktail-effects-of-chemicals/